Star Trek 3: John Cho Says It Will "Blow People Away"
by Joel D Amos at . Updated at . Comments
While those behind the sequel to Star Trek Into Darkness figure out whether William Shatner will be in Star Trek 3, someone intimately involved in the series has some thoughts that should be music to the ears of longtime Star Trek fans.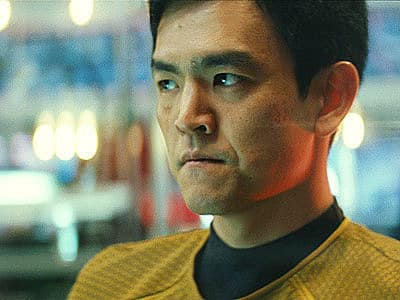 John Cho, who plays Hikaru Sulu in the series that was started by J.J. Abrams, participated in a Reddit AMA and let people know his thoughts on the newly hired Robert Orci – who is taking over for Abrams while he films Star Wars: Episode VII.
'I'm absolutely confident in Bob [Orci]," Cho said. "No one knows these characters better than Bob. And no one knows the Star Trek universe better than Bob."
No truer words were said as Orci has been there as a writer for Abrams since the beginning of this newly recharged franchise. We also are quite encouraged by the hiring of Orci and cannot wait to see what he provides audiences when Star Trek 3 hits theaters sometime in 2016.
Thus far, all Orci would say is that Star Trek 3 will take place in deep space. That too is fantastic news as it looks like our crew, whose mission is to boldly go where no man has gone before, will finally get out there!
Watch Star Trek Into Darkness online to get ready for the big next chapter.