Steven Spielberg Starts Filming Cold War Thriller with Tom Hanks!
by Joel D Amos at . Updated at . Comments
Although the film does not have a title, it already is among our most anticipated films coming our way in the next few years. Steven Spielberg has started principal photography on his as of yet untitled Cold War spy thriller starring two-time Oscar winner Tom Hanks.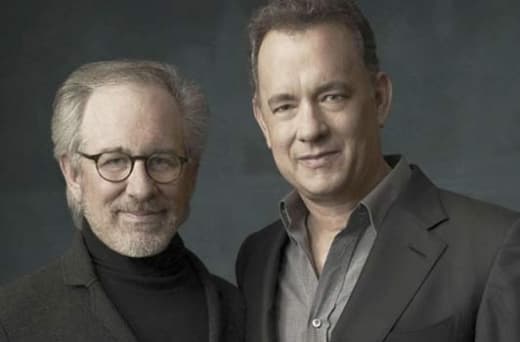 Spielberg is shooting the true story in New York and in Berlin.
The spy thriller that reunites Spielberg and Hanks after giving us those unforgettable Saving Private Ryan quotes is the true story of James Donovan. He's an attorney who wound up being an integral part of the Cold War between the USSR and the USA.
The CIA sent Donovan into the lion's den to negotiate the release of a captured American U-2 pilot during a period of the Cold War where it seemed that Russia would rather "bury us" (to quote Khrushchev) than negotiate.
Fox will co-finance the film with DreamWorks, in association with Participant Media. Disney will handle the domestic distribution.
Look for the film to be released in U.S. theaters October 16, 2015. and in the meantime, check out their last effort, the Oscar-winning film you can see when you watch Saving Private Ryan online. 
And their previous effort is also one of our favorite World War II movies... who else makes the list?