The man who created The Conjuring will be back for The Conjuring 2!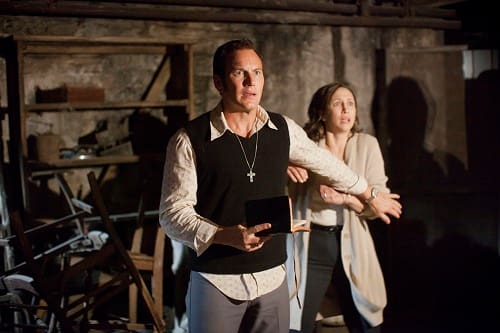 That's right, James Wan has signed on to direct the horror sequel that will land in 2016. Although he stepped aside to let his creative partner Leigh Whannell helm Insidious: Chapter 3, we could not be more thrilled that Wan will return to helm the second The Conjuring.
Earlier this month we got a taste of what happened before The Conjuring with Annabelle. Now, news arrives that Wan will conclude his work on Fast and Furious 7 -- landing April 3, 2015 -- and then get to work on the sequel to the film that horror fans consider a true gem.
Look for The Conjuring to continue the tales told of the real-life couple, Ed and Lorraine Warren, played by Patrick Wilson and Vera Farmiga. No word on whether Annabelle will make an appearance!
Watch The Conjuring online to see what all the buzz is about and get ready for the next chapter of The Conjuring in 2016.