For those passionate about the original The Crow, starring Brandon Lee, the idea of The Crow remake has fans utterly upset. But, not to worry, as the creator of the anti-hero has said that the new version of the crow will not even try to redo a movie that is already "perfect."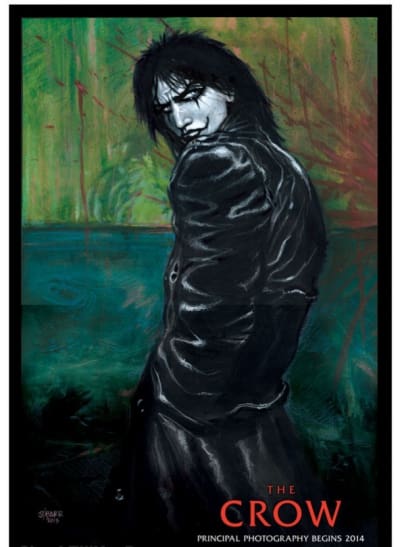 James O'Barr, the artist who gave us The Crow, is talking about the new version and promises that director F. Javier Guitierrez has told him that "I don't want to remake that film, that is perfect as it is. I want to do your book, literally page-for-page adaptation."
Sounds good to us! And O'Barr believes it could work and uses an example of one of the most beloved stories ever written and the two distinct versions of it that hit the screen -- both adored and treasured.
"We're not remaking the movie, we're readapting the book," O'Barr said to Korsgaard's Commentary. "My metaphor is that there is a Bela Lugosi Dracula and there's a Francis Ford Coppola Dracula, they use the same material, but you still got two entirely different films."
He also says that the Luke Evans-starring The Crow will also feel much different than Alex Proyas' The Crow. "This one's going to be closer to Taxi Driver or a John Woo film, and I think there's room for both of them," he said. "Part of the appeal of the Crow comics after all is that they can tell very different stories after all."
And O'Barr admitted too that he's seen Evans in the full The Crow makeup. And?
"He looks great!"
Watch The Crow online to see the original, and isn't that a perfect film for Halloween?!