After the surprise success of the Ethan Hawke and Lena Headey starring The Purge, Universal announced plans for a second film, The Purge: Anarchy. The sequel took the action out of the suburban home and informed audiences what happens on that once a year night where all crime is legal across all the streets of Los Angeles.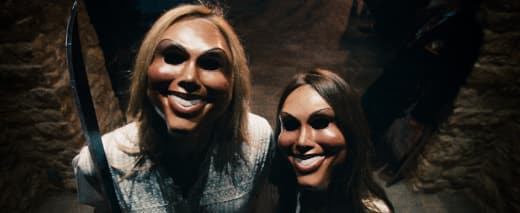 Now with the success of The Purge: Anarchy, which has made $108 million, and the first film -- The Purge banked $89 million -- Universal has hired The Purge: Anarchy director James DeMonaco to bring back the horror and further expand The Purge universe.
As you can tell from our The Purge: Anarchy review, we rather enjoyed the flick and think that the franchise is moving in the right direction by further expanding its landscape. We, for one, cannot wait to see where the film goes next!
Watch The Purge online to see how it all got started, and stay tuned for news on The Purge: Anarchy DVD release, as well as anything else we can find out about The Purge 3! Right now, we just know that it's slated to arrive "sometime in 2015."