Warner Bros. DC Comics Slate Revealed: Aquaman Movie Coming Soon!
by Joel D Amos at . Updated at . Comments
Warner Bros. has just announced what we had heard about with their DC Comics slate at Comic-Con. And proving that where there's smoke there's fire, the rumors are true: An Aquaman movie is coming soon and it will star Jason Momoa.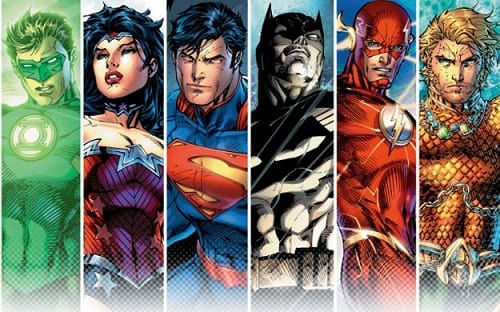 And yes, there will be a Wonder Woman stand alone movie as well.
Oh, and lest we forget, that David Ayer rumor about him tackling Suicide Squad, yup, that's true too -- look for that in 2016. It will be the first DC Comics/Warner's movie released after Batman v. Superman: Dawn of Justice.  
Our The Flash will be Ezra Miller, and that solo movie will land in 2018, along with the Aquaman movie.
Shazam with Dwayne Johnson will land in 2019.
Details are sketchy, but we also learned that beyond 2019, look for a Cyborg movie, a Green Lantern reboot and a true sequel to Man of Steel for Superman and a birth of a new Batman.
More details to come…
Until then, watch Man of Steel online to see where we're at with the DC Comic universe and enjoy our Batman v. Superman: Dawn of Justice slideshow below!