X-Men Days of Future Past Digital HD Review: Mutants Unite!
by Joel D Amos at . Updated at . Comments
X-Men: Days of Future Past was one of our Top 17 summer movies of 2014 and you can imagine our thrill when Fox asked us to do a review of the Digital HD release of the film online, weeks before the X-Men: Days of Future Past DVD and Blu-Ray hit shelves.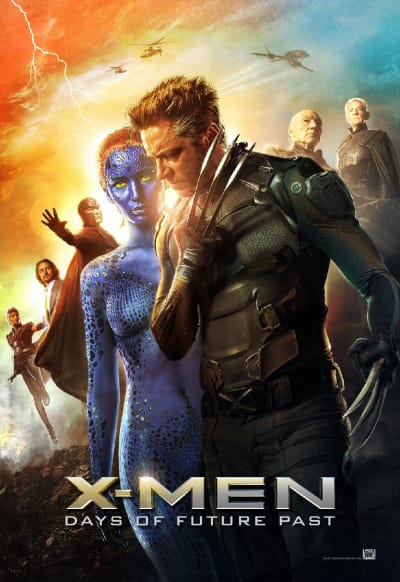 Bryan Singer has directed a marvel of a movie that brings together our favorite X-Men characters in the old(er) and younger versions. Ian McKellen and Michael Fassbender are Magneto, Patrick Stewart and James McAvoy are Professor X and they are joined by X-Men: First Class stars Jennifer Lawrence as Mystique, Nicholas Hoult as Beast. Filling out the cast are veterans Halle Berry as Storm and Ellen Page as Kitty Pride (who has a huge part in this story).
We also get introduced to some "new" mutant characters in Omar Sy's Bishop, Daniel Cudmore's Colossus, Bingbing Fan as Blink and our personal favorite, Evan Peters as Quicksilver.
Our story involves the man at the head of the evil Trask Industries, Dr. Bolivar Trask (an astounding Peter Dinklage), and how his effort in the late '60s to rid the world of mutants will produce Sentinels, robots built with only one purpose -- to wipe mutants off the face of the earth.
Our story begins and goes back and forth between that swinging decade and the future where Sentinels have not only pushed mutants to the verge of extinction, but the entire human race as well. They hatch a plan to send Hugh Jackman's Wolverine (always awesome in that role) back in time to prevent Trask from ever building those Sentinels in hopes of preventing the planet's extinction before it ever starts.
The film, as we stated in our theatrical X-Men: Days of Future Past review, is a revelation and witnessing it in Digital HD all over again is a reminder of how sublimely precious this Singer movie is. And we don't lose absolutely an ounce of awesomeness with its arrival on digital formats from the big screen. After all, what makes this flick so special is the riveting story and we thoroughly enjoyed witnessing it again (and again!) on Digital HD.
Plus, with the ability to hook computers to our large screen HD TVs (and many of you even have TVs that are already connected to the internet), you can have that cinematic feel right at home.
And you don't have to sacrifice bonus features to witness it on Digital HD either.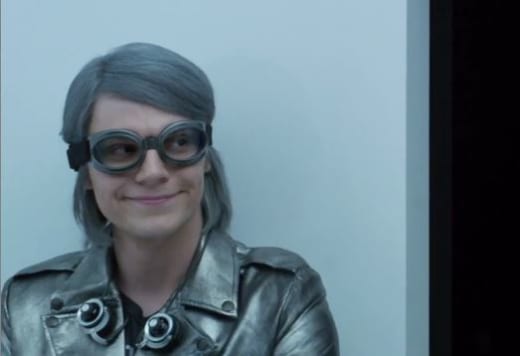 One of our favorite scenes in the entire movie involves our new favorite character, Peters' Quicksilver. That Kitchen Sequence, as it is being called, gets an extended version as well as an in-depth look at how that Time in a Bottle-scored scene became as jaw-dropping as it is. Singer proves how much of a cinematic maestro he is with the entire film, but it is especially in this Kitchen Sequence featurette that we see the scope of his brilliance.
The X-Men: Days of Future Past gag reel is a surprising delight. We won't ruin it, but you would be thoroughly surprised at who is the biggest ham on the X-Men set! The audio commentary provided by Singer on the deleted scenes adds a unique weight level to clips that would normally be seen as a throw away.
We also treasured the never-before-seen photos from the Trask Industries archives that are available on the iTunes Digital HD version we witnessed. And the behind-the-scenes footage only further enhances our thoughts that it was the right thing that the mastermind of this X-Men world, Singer, comes back to direct X-Men: Apocalypse.
Watch X-Men: Days of Future Past online now and prepare to be blown away.