You can forgive James Cameron if he's a little excited and proud of the work he's doing on Avatar 2, 3 and 4. After all, the first time he headed into that blue alien world, the fruit of his labor turned into the highest grossing movie of all time.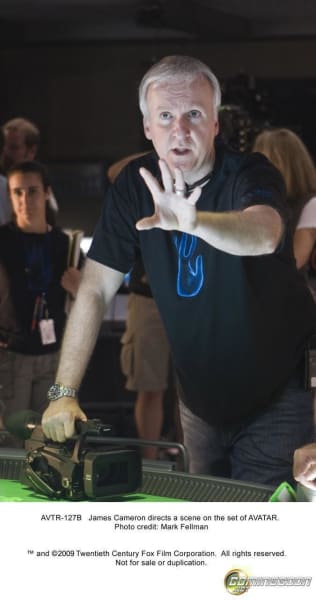 As Cameron works away in New Zealand on the three sequels to Avatar, he opened up for an interview conducted by another fellow who knows a thing or two about big movies, Peter Jackson. Jackson is guest editing the current issue of Empire Magazine and asked his friend Cameron for a little insight into the future of Avatar.
"I can tell you one thing about them. They're gonna be bitchin'. You will (expletive) yourself with your mouth wide open," Cameron proudly stated.
The filmmaker who first introduced himself to us with The Terminator said what has been taking so long is that he tasked a team of writers (Rick Jaffa, Amanda Silver, Josh Friedman and Shane Salerno) to work on the three Avatar sequels, and perfection takes time.
"I think we met for seven months and we white-boarded out every scene in every film together and I didn't assign each writer which film they were going to work on until the last day," Cameron said.
"I knew if I assigned them their scripts ahead of time, they'd tune out every time we were talking about the other movie."
Look for Avatar 2, 3 and 4 in 2016, '17 and '18. Until then, watch Avatar online!