Batman v Superman Dawn of Justice: Bruce Wayne's Parents Die Again
by Joel D Amos at . Updated at . Comments
Zack Snyder is filming Batman v Superman: Dawn of Justice in Chicago right now and some folks have taken to Twitter and other social media to post pictures of the shooting and one caught our eye. It's a movie marquee with what's left of a movie The Mark of Zorro (the "orro" is missing).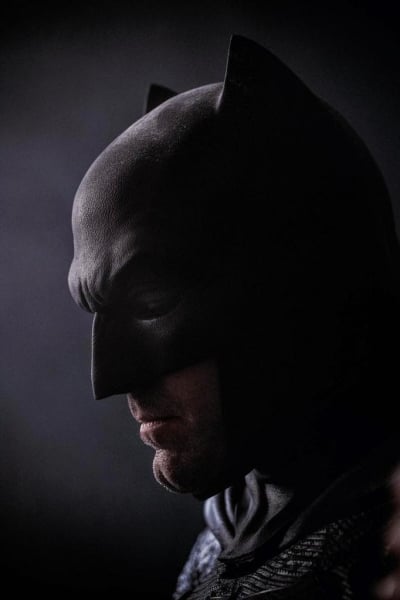 Now, in Frank Miller's The Dark Knight Returns, it is explained that the Waynes had taken their young son Bruce to the movies to see -- you guessed it -- The Mark of Zorro, and after the film they found themselves in that fateful alley where they would be shot and killed. Yes, right in front of their young son, who would grow up to become Batman.
We're not sure how this fits into the idea that Ben Affleck as Batman (what does Christopher Nolan think of Affleck's casting?) is supposed to be an older, more veteran superhero.
Why do we need an origins story (again!)?
But, before you freak out, let's think about this. Perhaps this is Snyder's way of tying it all together. After all, his Chicago shoot also includes filming at "The Daily Planet" locale and we all know that's where Clark Kent (aka Superman) is working.
So, we know these two worlds will collide, and eventually lead us to a Justice League movie.
Perhaps, just perhaps, that "v" of the Batman v Superman of the title gets removed after each commiserates over the plight of growing up with parents who were killed when they were young. See where I'm going with this?
It could happen! Until then, remind yourself of how Superman's parents perished and watch Man of Steel online.