Blade Runner 2 To Shoot in 2015: Harrison Ford Will Appear
by Joel D Amos at . Updated at . Comments
Ridley Scott is currently chatting up his Exodus: Gods and Kings. But, given that he has a few projects on the horizon that have high interest, questions will surely come his way. He is planning to get to work on Prometheus 2 soon, and for fans of his work, a sequel to Blade Runner has to be high on the anticipation meter.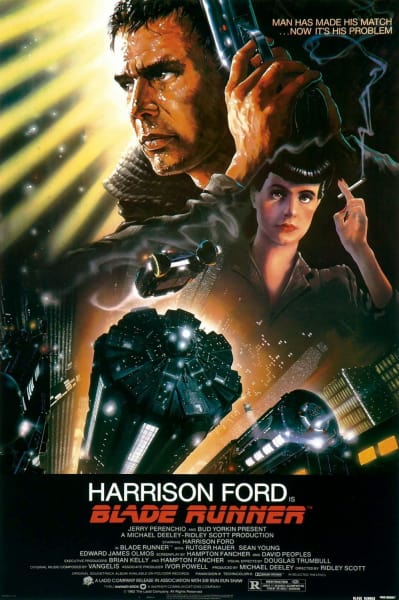 In an interview with Variety, the 76-year-old director admitted that he is heavily involved in Blade Runner 2, but will not be directing it. And the first film's star -- Harrison Ford – will appear.
"Harrison is very much part of this one, but really it's about finding him; he comes in in the third act," Scott said.
"[Screenwriter Hampton Fancher and I] talked at length about what it could be, and came up with a pretty strong three-act storyline, and it all makes sense in terms of how it relates to the first one."
Blade Runner 2 will start shooting at some point in the next 12 months, but Scott would not elaborate on that point. Until we learn more, watch Blade Runner online, one of our favorite sci-fi films of all time!