In a move that should surprise absolutely no one, considering how good Christoph Waltz is at being bad, The Daily Mail is reporting that Waltz has been tapped to be the bad guy in Bond 24.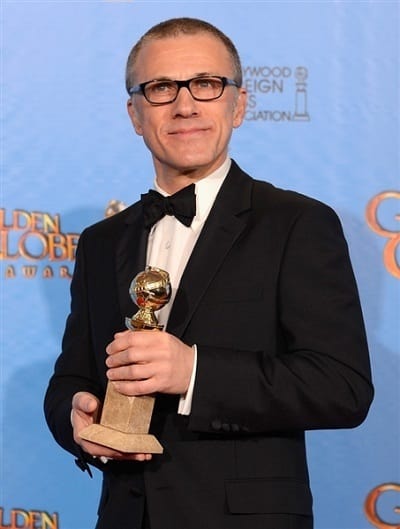 Waltz, seen recently in his villainous ways in the Horrible Bosses 2 trailer, won an Oscar for being downright evil in Tarantino's Inglourious Basterds. He was also the villain in Green Hornet and several other films.
But, we like this casting. Why not go for the best at being bad when facing off against the best at being good in 007?
We already reported that Dave Bautista is a Bond villain in Bond 24, but that role has always been described as a henchman, a la Jaws from earlier Bond films.
Stay tuned as this story develops, including specifically who Waltz will play. Until then, watch Skyfall online for the most recent Bond excellence. 
Waltz has some serious competition when it comes to being awesomely awful. Check out our top 15 Bond villains below!