George Lucas' Strange Magic to be Released by Touchstone
by Joel D Amos at . Updated at . Comments
Lucasfilm and Walt Disney announced that George Lucas' Strange Magic will be released by their Touchstone arm on January 23, 2015 and unveiled the film's first still!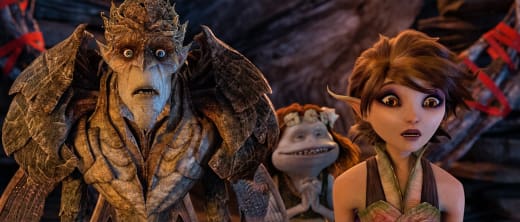 Lucas created the story and is also a producer on the film that re-imagines Shakespeare's A Midsummer Night's Dream as an animated musical.
The flick will feature some of the most popular songs from the last 60 years intertwined into a story that explores the lives of humans, goblins, elves, fairies and imps.
The team who brought us Rango (Best Animated Picture winner) worked on the animation, and the newest Lucas film is written by the man who gave us Elf, David Berenbaum.
Watch Elf online for a holiday treat, while we wait for Berenbaum's latest and Lucas' first new project in years! Of course, we're not sure how much he has to do with Star Wars: The Force Awakens!