The original Ghostbusters have finally reunited!
Of course, it's not for a movie as we know that Paul Feig is directing an all-female Ghostbusters reboot. This collection of Dan Aykroyd, Bill Murray, Sigourney Weaver and Ernie Hudson was for the annual Reunions Issue for Entertainment Weekly.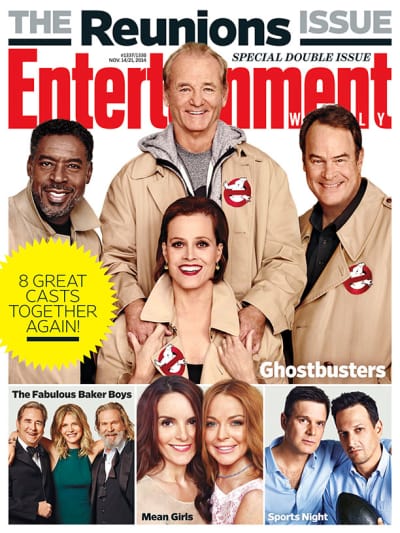 And either these stars are great actors (which they are), or they are genuinely happy to be back together again. Of course, Murray commented on Aykroyd's proposed Ghostbusters 3 script recently and that wasn't so rosy, but hey, this is about the original movie that gave us those Ghostbusters quotes and became a film icon.
It's great to see the gang back together, even wearing Ghostbusters garb. Watch Ghostbusters online and see them in the movie that made them legends, and witness the missing link that is so sorely lacking in that Entertainment Weekly cover, the late Harold Ramis.