From the moment those Dwayne Johnson set photos started getting posted from the making of Hercules, anticipation could not have been higher. See, if there was anyone more perfect to play the mythical legend than Johnson, we'd like to meet them. That's just it -- they don't exist!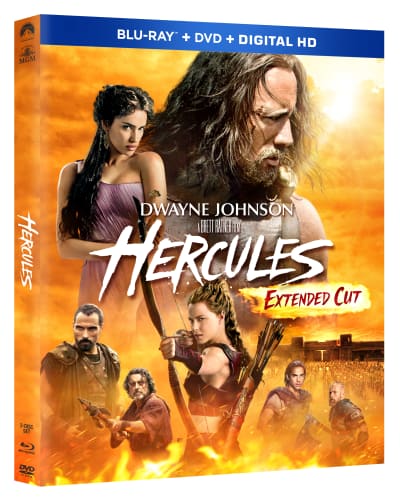 Hercules has arrived on DVD, Blu-Ray and digital download, and now home video audiences get to see the man destined to play (the son of a) god, along with hours of bonus features that quite enhance the Brett Ratner-directed action pic.
We meet Johnson's Hercules, and it is clear that this is no origins story.
Hercules has long been triumphant in his battles and he can safely now be called legend. But, he walks away from all that to simply be known as husband and father. The gods are not too happy with that and as teased in the Hercules trailer, they send a terrifying never-before-seen enemy upon the human race that will force Hercules to return to the way of life he was destined to lead… that of fearsome and iconic warrior.
Ratner has assembled a pretty darn impressive cast to surround his international superstar (who was just seen in that fantastic Furious 7 trailer). Ian McShane, Joseph Fiennes, Rufus Sewell and legend John Hurt comprise the cast that gives this sword and sandals epic some serious clout.
We have to say, as we explore further in our theatrical Hercules review, Ratner has scored one of his better movies of late.
And given that fact, the audio commentary by Ratner is certainly one of the most fascinating bonus features included in this home video set. We've never listened to a Ratner-led commentary track and the man is growing on us!
The rest of the Hercules DVD and Blu-Ray bonus features clock in at over an hour and include 15 deleted and extended scenes and interviews with the cast that don't necessarily elevate the package, but don't detract from it either.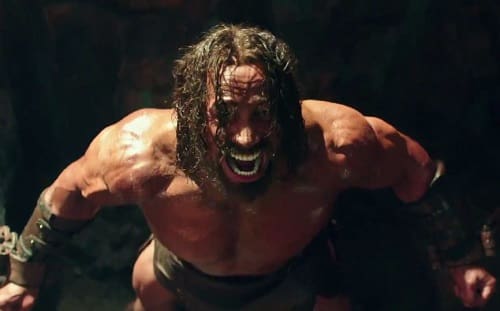 Here's hoping that Ratner and Johnson get together again, and it does not necessarily have to be in a sequel to Hercules. These two clearly get each other and proof of that is seen in the fabulous featurette Brett Ratner and Dwayne Johnson: An Introduction.
For those who enjoy the "how did they do that?" type of behind-the-scenes featurettes, The Bessi Battle will enthrall. One of the most epic of battle sequences in the entire movie is broken down to its root (planning) to execution (filming) and everywhere in between. We hear from Ratner, the actors, the make-up magicians and the stunt team!
The other bonus feature that is totally a fun ride is Weapons! This documentary short looks at the weapons that were created by a wickedly talented special effects team for Hercules. Many are ones rooted in mythology and others are from the genius minds of special effects maestros.
Lastly, we had little use for the extended cut of the film -- the theatrical version was wisely released as such and a longer version truly adds nothing to that. In fact, it may detract.
Watch Hercules online right now!