LEGO Batman Movie & The LEGO Movie 2: Lord and Miller Give Update
by Joel D Amos at . Updated at . Comments
When it was announced that The LEGO Movie 2 was coming our way, we could not have been more thrilled. Then, we were told that there would be a spin-off LEGO Batman Movie and our excitement level increased.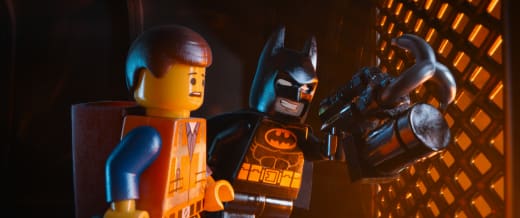 However, we have mixed feelings about having to wait for The LEGO Movie 2 until after LEGO Batman, but given Phil Lord and Chris Miller's uber talent, we trust them to bring us a LEGO world that is continually action packed, hilarious and filled with heart and, of course, songs you cannot get out of your head (Everything Is Awesome, anyone?).
The duo talked to Empire Magazine and gave us an update, first, on the LEGO Batman movie.
"Rest assured that every era of Batman filmmaking will be acknowledged. There have been so many interpretations of Batman and there is so much to play with there. There are 40 versions of his origin story alone," Miller said.
And when it comes to those LEGO Movies, Lord and Miller say that they have a plan that mirrors another huge franchise.
"It's like we started with The Avengers and now we're going to spin off and explore the different worlds, then come back," Lord said.
And like those Marvel movies, Miller reported that each will have their own feel.
"The thing is about these movies is that each of them have their own tone and their own voice," Miller said.
"We're doing this Ninjago one with Charlie Bean, we're working on the Batman one, and each one of them feels like its own movie, but obviously they all exist in the universe that the LEGO movie existed in, and so finding that balance has been part of the trick."
Watch The LEGO Movie online and be sure to check out our favorite The LEGO Movie quotes.