Let's Be Cops DVD Review: Bodacious Boys in Blue Come Home
by Joel D Amos at . Updated at . Comments
Let's Be Cops arrived earlier this year and was a surprise smash. Damon Wayans Jr. and Jake Johnson starred as a couple of guys who are just kind of plodding along in life as they greet their thirties.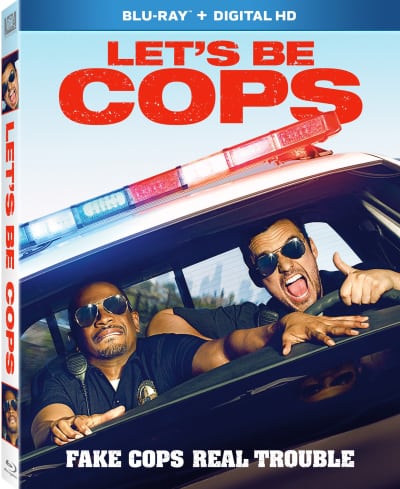 One night they dress up as cops to go to a costume party and it hits them walking down the street, as seen in this Let's Be Cops trailer, people think they're really a member of the LAPD. They decide to see how far they can push that and, yes, hilarity does majorly ensue.
Let's Be Cops has arrived on DVD, Blu-Ray and digital download and it's a chance to revisit the hilarious onscreen chemistry of the two stars in a vehicle that is completely custom fit to their comedic talents – as you can tell even from these Let's Be Cops quotes.
Or, if you haven't seen the hilarious flick, this is a don't-miss cop comedy that must be viewed now!
The film also has surprising heart about trying to find oneself and how the twists and turns in life can lead us to unexpected, but utterly welcome, places. Yet, it also has plenty of thrills. As the pair get entangled in the real world of drug lords, dirty cops and other little things that can get you really killed, these two get much more than they bargained for.
As the focus of the success of this flick is the comic chemistry between its leads, some of the best bonus features on the Let's Be Cops DVD, Blu-Ray and digital download focus on that.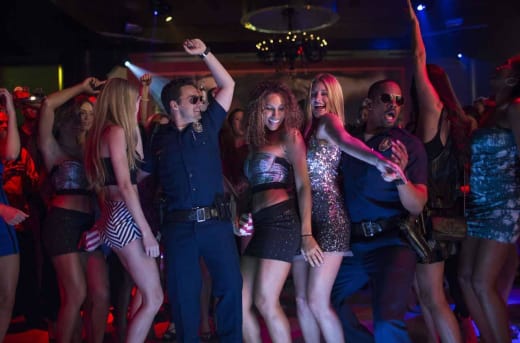 Even in the scenes that didn't make the theatrical release, there is a level of humor between Johnson and Wayans that is priceless. And when Rob Riggle is tossed into the mix as a real LAPD cop, forget about it!
A fascinating addition to the bonus features is the Let's Be Cops camera test. There are audition tapes and then there's what actors do to test their chemistry once they've been cast, and this shows how these two had it from the get-go. And that is hardly surprising, given their history on the hit show New Girl.
We also truly enjoyed the Brothers in Blue bonus feature that simultaneously keeps it light, but also manages to surprisingly effectively salute those who keep us safe. Didn't we say this thing had heart? You bet it does.
Watch Let's Be Cops online now and see what we mean!