The blockbuster Luc Besson written and directed, Scarlett Johansson starring action flick Lucy has made plans to splash down on DVD, Blu-Ray and digital download. So, when will Johansson's Lucy kick ass on home video and what high flying bonus features can we expect?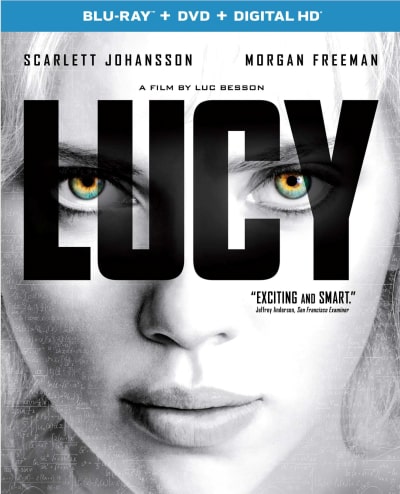 Lucy is set to land on digital download on January 6, 2015 and Blu-Ray/DVD combo pack on January 20, 2015.
Johansson could not have been better as Lucy (as our Lucy review reported) and the story that Besson penned and directed for his first directorial work in years is simply electric, smart and sensational.
As previewed in the Lucy trailer, Johansson's Lucy was just enjoying her life in China, living abroad and dating a guy who seemed to mirror her desire to just have fun. Only, he took things too far when he drugged her and had her swept into a world of international drug dealers when she became an unwilling mule to carry narcotics across the globe for a mysterious cartel.
Here are the Lucy Blu-Ray bonus features:
Cerebral Capacity – The True Science of Lucy:  Morgan Freeman serves as guide for fans to dive into the world of Lucy.
The Evolution of Lucy -- Follow Lucy's transformation through the eyes of Scarlett Johansson, Morgan Freeman and Director Luc Besson.
Be sure to check out all of our Lucy stills and posters in the slideshow below!