Matt Damon Admits Bourne Movie Is a Go: Damon's Bourne Again!
by Joel D Amos at . Updated at . Comments
Several weeks ago we reported that Matt Damon was returning to Bourne movies, but not much has come out since. Well, now he's on tape saying that that is indeed the truth and we can expect him in Bourne mode the year after next.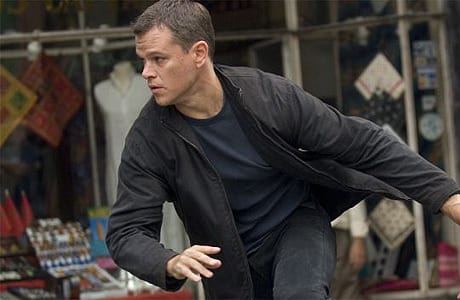 Damon and his BFF Ben Affleck were conducing a joint chat with E! News when Affleck admitted that his buddy would be Bourne.
"Well, Damon's going to be doing a Bourne movie next fall when I've just completely lost any semblance of physical fitness. So..." Affleck said and laughed.
Backed into a corner, Damon pretty much just let the cat fully out of the bag -- of course not dishing any actual plot details.
"It'll be in 2016 when the movie will actually come out," Damon said.
"[Director] Paul Greengrass is going to do another one and that's all I ever said. I just needed him to say yes."
Look for Damon to be Bourne again on July 15, 2016. Until then, watch The Bourne Identity online!