Prometheus 2: Ridley Scott Is "Getting Away From Gods & Dragons"
by Joel D Amos at . Updated at . Comments
When it was announced by Ridley Scott that he would be making a Prometheus 2, those of us that appreciated the first one were quite thrilled. It would be like he was getting all that introductory crap out of the way and could get to the heart of the adventure that we all know will lead into the world seen when you watch Alien online.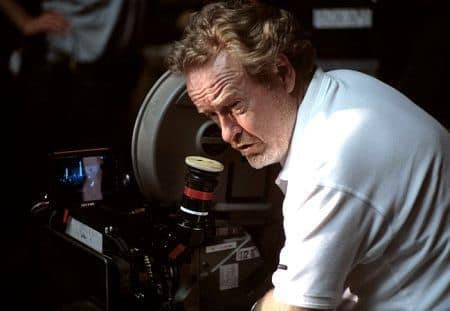 While promoting his latest flick, Exodus: Gods and Kings (due December 12), Scott was talking to The Australian and gave a downright specific preview for what fans can expect when he shoots Prometheus 2.
"[It is a] fresh take. [It will be] getting away from gods and dragons and shit. If I see one more dragon I'm going to shoot myself. Stop the dragons," Scott said.
Scott sees the original dragon, aka alien, as one who cannot be messed with, onscreen or off. "The definitive dragon and he's a (expletive)," Scott said.
"The alien's real which is why it's probably one of the scariest monsters in film history. So with Prometheus 2, what I'm trying to do is reintroduce a fresher form of alien in the third act."
That baby alien in the first Prometheus? Yeah, that will be "awfully close to the alien" that made life hell for Ripley.
Stay tuned for more and until then, watch Prometheus online.