Robert Downey Jr. Will Play Iron Man This Many Times!
by Joel D Amos at . Updated at . Comments
After seeing that Avengers: Age of Ultron trailer, it may seem like Robert Downey's Jr.'s Tony Stark is a bit wistful that the end is near. We all know when it comes to playing Iron Man, the opposite is clearly true.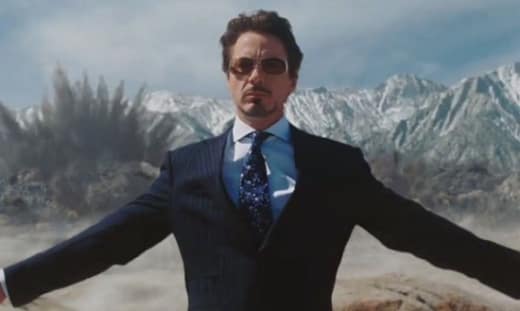 Downey is set to play Stark/Iron Man in Captain America: Civil War, and then he is under contract through the second part of the two part Avengers: Infinity War.
But, what about beyond that?
Sure, we know -- according to Downey -- that there will be no more Iron Man movies. But, he will clearly be playing the superhero for Marvel again. So, Robert, how many times?
"You know, it may verge on double digits," Downey told Entertainment Weekly at a BAFTA event in London. "But it will probably wind up being a little shy."
So, let's count. Three Iron Man movies, three (or four, depending on how you count) Avengers movies and a Captain America movie adds up to seven (or eight, again depending on if you count Avengers 3 as two movies or one). That leaves at least two more movies to hit double digits.
That works just fine for us! Watch Iron Man 3 online to see the man in action, and check out the slideshow below to see him as Iron Man in his next work in Avengers: Age of Ultron.