Star Wars The Force Awakens Trailer Will Premiere Before What Movie?
by Joel D Amos at . Updated at . Comments
Earlier this week, we hypothesized about when the Star Wars: The Force Awakens trailer will premiere. Now, we have a pretty good idea exactly when audiences will get their first look at J.J. Abrams' vision for Episode 7.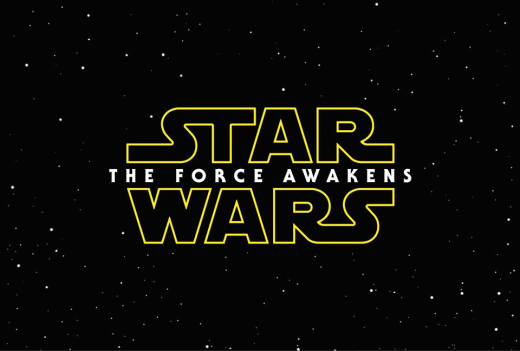 Hope you're planning on seeing The Hobbit: The Battle of the Five Armies, because word is that's where the Star Wars: The Force Awakens trailer will make its first appearance.
Star Wars VII News picked up a tip from a theater manager that basically he's been told that among the trailers expected to arrive with Peter Jackson's final The Hobbit film will be a tease of J.J. Abrams' first Star Wars movie.
Think it's a coincidence that The Hobbit: The Battle of the Five Armies premieres on December 17 and almost exactly a year later, December 18, 2015, Star Wars: The Force Awakens premieres? There are no accidents in Hollywood.
What's fascinating about this news is that those of us who write about the world of movies were convinced that the first time we got any kind of teaser from the latest Star Wars movie, that it would be tied to a similar property with the studio that is putting it out. Of course, the only Disney movie left to come out on the big screen is the musical Into the Woods. And we all know that doesn't quite fit.
So, it was thought it would premiere on the Disney owned ABC, perhaps during Marvel's Agents of S.H.I.E.L.D.
But, this news -- in hindsight -- makes perfect sense on two fronts.
First, movie trailers premiere before other studios' movies all the time -- nothing new there.
Secondly, Disney and Lucasfilm would want to premiere their trailer theatrically in front of the most eyes possible, and if you look at the schedule of movies between now and the end of the year, that would be The Hobbit: The Battle of the Five Armies.
Makes sense, doesn't it!
Check out the things we expect from the upcoming seventh Star Wars film in the slideshow below.