When James Wan announced he would return to the horror genre that he does so well with and take the camera for The Conjuring 2, fans of The Conjuring rejoiced. Now, we have a date for those horror fanatics to put in their calendar… in pen!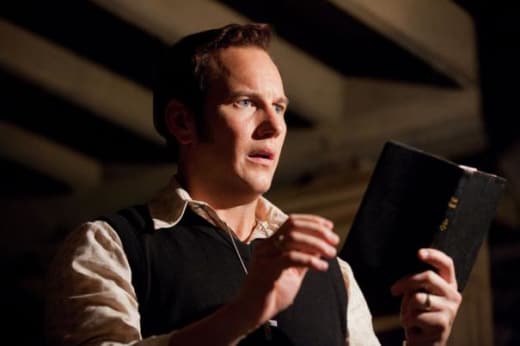 Look for Patrick Wilson and Vera Farmiga's Ed and Lorraine Warren to continue their investigation into the paranormal on June 10, 2016.
Wan produced the prequel, Annabelle, which did quite well during the Halloween movie season, but he will be fully engaged in the sequel to his hit The Conjuring and it is believed that he is currently putting the final touches on Furious 7 and heading right into work on The Conjuring 2.
The first film's screenwriters -- Chad and Carey Hayes -- will return for the follow-up, so fans can rejoice on another level!
The Conjuring 2 will not be the only sequel out that day -- also look for Now You See Me 2 in theaters on that June weekend that is sequel crazy!
Watch The Conjuring online and get all sorts of psyched for its follow-up!
The Conjuring is just one horror movie that still scares us with the passage of time. Click through the slideshow below and see what other ones give us the shivers.