After becoming a $225 million smash at the box office and having its sequel, The Scorch Trials, green lit, Fox has announced plans for The Maze Runner to come home on DVD, Blu-Ray and digital download.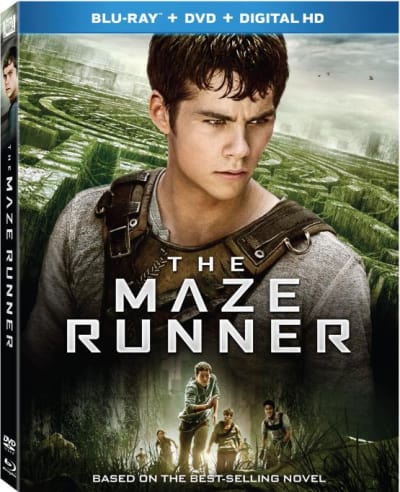 Look for the big screen version of James Dashner's hit book (it was on the New York Times bestseller list for 100 weeks) to land on DVD and Blu-Ray on December 16, just in time for Christmas!
Dylan O'Brien supremely impressed us with his lead role as Thomas (as we reported in our The Maze Runner review). O'Brien awakes on an elevator heading to the surface and when he gets there, it's a shock. He has no idea who he is and all he knows is that everyone who has been sent there is standing around looking at him. Many of them have been there for years, and the reason they cannot get out: There's a giant maze that surrounds them.
The Maze Runner will land on home video in a two-disc combo pack that features over two hours of bonus features that will surely please all those who adored the book and of course those who cherished the movie.
Those bonus features will include:
24-Page Prequel Comic Book
Deleted Scenes with Commentary from Wes Ball
Navigating The Maze: The Making of The Maze Runner (A Five Part Documentary that includes: The Maze is Born, Creating the World, Finding the Gang, The Movie Inside the Maze, and The Digital Details)
The "Chuck Diaries"
Gag Reel
Visual Effects Reels
Ruin Wes Ball Short Film in 2D and 3D with Commentary from Wes Ball
Audio Commentary by Wes Ball and T.S. Nowlin
Galleries
Stay tuned for more as this release date gets ever closer.