The Other Guys Are Back: Will Ferrell & Mark Wahlberg Reunite for Daddy's Home
by Joel D Amos at . Updated at . Comments
The Other Guys are back together! Paramount announced that Mark Wahlberg and Will Ferrell will re-team in the comedy Daddy's Home. After those stellar The Other Guys quotes, we cannot wait for this one!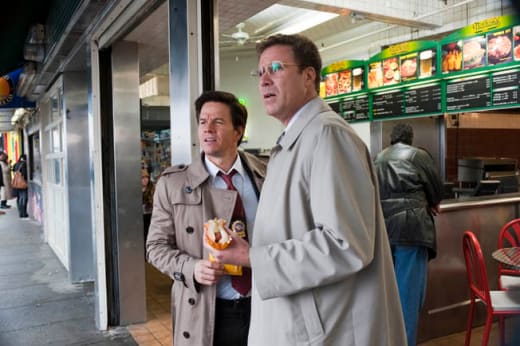 The film is coming from Red Granite Pictures, and will be co-produced by Ferrell and Adam McKay's production company, Gary Sanchez Productions.
Horrible Bosses 2 and That's My Boy director Sean Anders will direct from a screenplay by Brian Burns (Entourage), that had a comedy aspect added to it in revisions by Anders and John Morris (Horrible Bosses 2 and Dumb and Dumber To), McKay and Etan Cohen (Tropic Thunder).
"Will and Mark are the absolute perfect on-screen duo to take on this hilarious project," said Adam Goodman, President of Paramount Film Group. "With Anders at the helm, and our partners Red Granite on-board, we are thrilled this movie is getting underway."
Daddy's Home centers on Ferrell's radio executive who is doing his best to be a solid stepdad to his wife's two kids. When their biological father shows up (Wahlberg), things get a little complicated… and clearly comedic!
Stay tuned for more on this feature, and let's remind ourselves of how brilliant Wahlberg and Ferrell are together and watch The Other Guys online. 
Click through the below slideshow and see who else joins Ferrell as one of the funniest men in movies!