The Stand Movie Is Happening: Stephen King's Book Will Be Four Films!
by Joel D Amos at . Updated at . Comments
Stephen King's The Stand has had many talented people trying to make the 1978 novel into a big screen movie. Sure, it was a TV series, but if there was a format that would make King's story come alive, it is film. Writer-director Josh Boone (see his latest and watch The Fault in Our Stars online) is attached and he spoke with Kevin Smith for his podcast and updated us on where's he at with The Stand. And it appears that filmmaker and studio (Warner Bros.) are on the same page.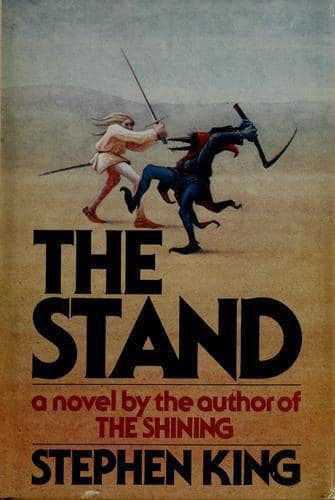 This thing is going to be four movies, people!
"I really wanted to do an A-list actor, really grounded, credible version of the movie. I sold [the studio] on a single, three hour movie," Boone said.
"So what happened is the script gets finished, I write it in like five months. Everybody loves it. [Stephen] King loves it. $87 million is what it was budgeted at. Really expensive for a horror drama that doesn't have set pieces. They came back and said, 'Would you do it as multiple films?' and I said, '(expletive) yes!' So I think we are going to do like four movies."
The Stand is King's truly epic tale of a full-on end of the world that happens after a biological weapon is released. Good and evil will fight over what's left.
Boone is clearly more than willing to take that finished script and expand it into a quadrilogy.
"I loved my script, but I was willing to drop it in an instant because you're able to do an even truer version this way," he said.
"I can't tell you anything about how we're going to do them or what's going to be in which movie. I'll just say we are going to do four movies, and we're going to do The Stand at the highest level you can do it at with a cast that's going to blow people's minds. We've already been talking to lots of people, and have people on board in certain roles that people don't know about. We're looking to go into production next year, maybe in the spring."