One of the films that Warner Bros. and DC Comics announced as part of their major superhero roll-out that truly caught our eye was Suicide Squad.
The idea of an Avengers-type grouping of many of the big villains from their canon in one movie is beyond thrilling. Toss in the fact that it will be directed by one of our favorites in Fury helmer David Ayer, well, you had us at DC Comics' villain collective -- and now with Ayer in the mix, we might just explode.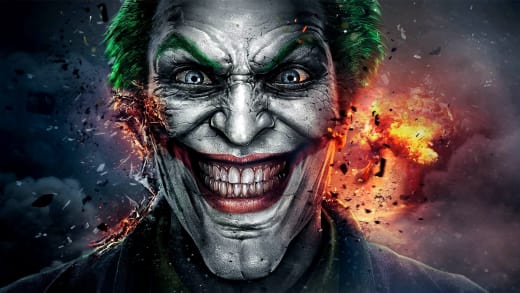 Of course with the casting of Jesse Eisenberg as Lex Luthor in Batman v Superman: Dawn of Justice, we know that he will likely carry over into Suicide Squad. And rumors are starting to heat up that Jai Courtney (Terminator: Genisys) is circling Deadshot and The Wolf of Wall Street standout Margot Robbie could be Harley Quinn.
There's one giant elephant in the room of those Suicide Squad characters and there could be no bigger shoes to fill.
Who will be The Joker?
After Jack Nicholson made a legendary and iconic turn as the Batman villain in Tim Burton's Batman and then Heath Ledger won an Oscar for being The Joker for Christopher Nolan in The Dark Knight, who on earth would dare tread into that villainous pool?
How about Jared Leto?! We likey.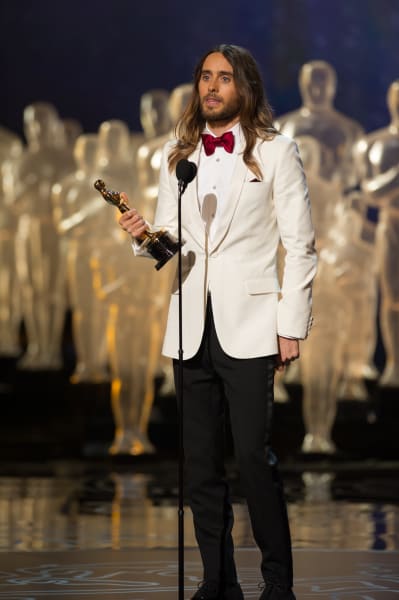 Rumors are flying that producers and Ayer are eyeing Leto for the role, and given how Nicholson is an Oscar winner, Ledger won the Oscar for being The Joker and Leto just won an Oscar -- we think they will have nailed it if this deal gets put together.
Can Leto play controlled crazy? Have you seen some of his work? Can he do subtle? Watch Dallas Buyers Club online and there you have it.
Make this happen, Warner Bros. and DC Comics! When it comes to iconic roles, there are few as pop culture permeating as The Joker and you could never do as good as you could do with Leto in the role.
Let us know what you think...
Will Jared Leto be a good Joker?
Click through and see one reason why it's so hard to be the next Joker -- the 9 things Ledger did to make his iconic!