We haven't heard too much from Chadwick Boseman since we attended that event where Marvel announced plans through 2019 for all its films and Boseman was announced as Black Panther. But now, in a series sponsored by Variety called "Actors on Actors," Boseman was asked by Logan Lerman about the Marvel comic role of a lifetime. Lerman was a wee bit excited for his compatriot.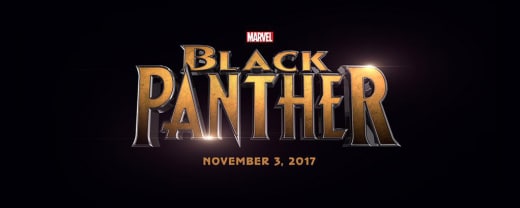 "I'm excited about it too -- beyond excited! It's like to the point where you feel numb and then your mind goes off into, 'Ok, how do I achieve that?' The great thing about it is that the actual character is unique in a lot of ways," Boseman said.
His reasons for being thrilled to be Black Panther are the same ones we have for wanting a Black Panther movie.
"I can't think of another character that's like the leader of a nation and is a superhero at the same time. There are a lot of different ways this story can go, ways that they can do it, so I'm really just excited about how it fits into the bigger picture of what Marvel is doing."
There was some question as to when we would first see Black Panther. We think it's a safe bet that he'll appear before his solo movie lands November 3, 2017.
"There's a director on the movies that I'm introduced, but not for Black Panther. Just being a part of that discussion is huge. You're reading the comic books and you have ideas about how that's gonna happen and you can discuss that," Boseman said.
OK, there's a clue. "There's a director…" That quote makes us believe that it has to be Captain America: Civil War.
What's next for the MCU? Avengers: Age of Ultron. Here's the full release schedule of all the Marvel movies.