It is always so nice when a Bond movie title goes from a number to something, frankly, cool. That happened when Bond 23 became Skyfall and now Bond 24 will forever be known as Spectre.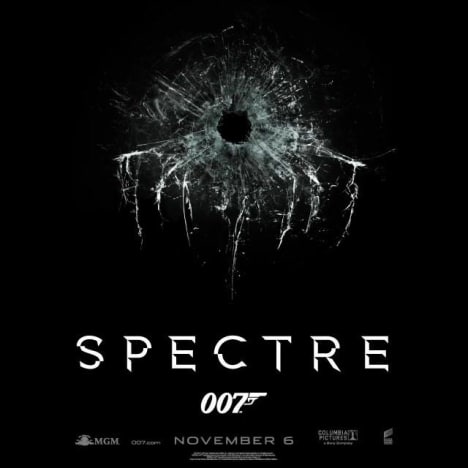 MGM, Sony and EON Productions announced this morning that the film that will be released November 6, 2015 and starts production on December 8 has an official title. Director Sam Mendes also took to the stage at Pinewood Studios at the 007 Sound Stage to formally introduce the cast, in addition to revealing the title.
Of course we know that Daniel Craig will be back as James Bond, Ben Whishaw returns as Q, Naomie Harris gets her first full movie as "Moneypenny" and Ralph Fiennes does the same as M.
Then he introduced M. Andrew Scott, who will play Denbigh, Monica Bellucci is Lucia Sciarra, Lea Seydoux will be Madeline Swann and we now know that our villains have names! David Bautista's thug is Mr. Hinx and Christoph Waltz is Oberhauser.
They also showed off 007's new ride, the Astin Martin DB10, which was made exclusively for Spectre.
We also got a bit of a teaser in terms of plot for the next James Bond movie. It seems that 007 gets a puzzling message from his past that sends him off on an international search for an evil organization (Spectre, as most Bond fans will remember). Meanwhile, M has his own fight… he is battling on the political front to keep the institution of the 00s alive.
In case you're wondering, Spectre stands for Special Executive for Counter-intelligence, Terrorism, Revenge and Extortion. It comes right from the pages of Ian Fleming's novels and is led by one of the best Bond villains of all, Ernst Stavro Blofeld.
Check out our countdown of the best Bond villains in the slideshow below… where does Blofeld land? And while we wait for the next installment, watch Skyfall online!