Emily Blunt Talks Possibility of Being Captain Marvel
by Joel D Amos at . Updated at . Comments
When Marvel announced its plans through 2019 there were several things that stood out. Sure, Chadwick Boseman as Black Panther was huge. But, the reveal that a Captain Marvel movie was coming was utterly shocking.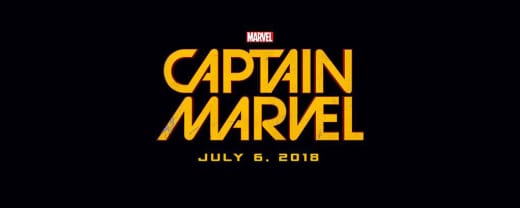 Marvel was going to release their first ever female solo superhero movie in its esteemed and blockbuster history.
Immediately casting rumors went into high gear. Who would play her? Who could play her? Who would want to play her?
When we caught up with Emily Blunt for Into the Woods, she was asked about the rumors that she was in the lead to make history and be Captain Marvel.
"It's funny 'cause I'm hearing this Captain Marvel thing from a lot of people. I have no official offer, whatsoever. No one's called. I don't know where the hell it's come from, in all honesty," Blunt said.
The actress reported that whether she tackles a superhero movie or not, the reasons why she would say yes are exactly the same for any other project she signs on for.
"For me, I just think that the part has gotta be awesome. I just want to play great parts, and it's sometimes hard to find within those big superhero movies. The female parts are not usually great, but recently, they've been better. I don't know. It has to be the right thing."
When you watch Edge of Tomorrow online, you see Blunt riveting and kicking ass. We, for one, think she would be fantastic. Time will tell…
Who else could be Captain Marvel? Check out our thoughts in the slideshow below.
Who would you like to see as Captain Marvel? Vote now!