Fans of Finding Nemo rejoiced when it was announced by Pixar that they would be pursuing a sequel and that it would follow one of the breakout favorite characters from the first film, Dory. Ellen DeGeneres voiced the forgetful fish and it became an instant classic in the annals of animation.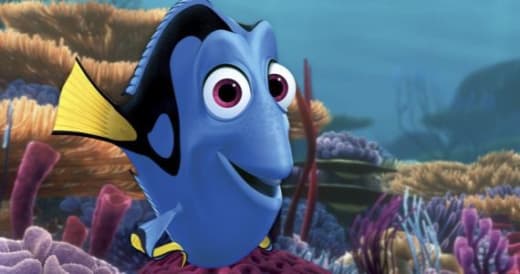 Now we know a little more about what Dory will be doing and where she will be doing it in Finding Dory.
Pixar President Jim Morris was talking to Omelete and gave the world a few clues about our favorite clueless water creature.
Finding Dory will pick up six months after Finding Nemo concluded and Dory will be doing just fine, living among her peeps (fellow clown fishes). Nemo and Dory are out on a class field trip to witness the magic of migration (specifically manta rays heading home), Dory herself gets homesick and sends our heroine on a mission to discover her origins.
"The movie will be mostly set at the California Marine Biology Institute, a huge complex of sea life rehabilitation and aquarium, where Dory was born and raised. We will get to meet new characters, like an octopus, sea lions, a beluga whale, among others," Morris said.
Beyond DeGeneres, casting has been somewhat quiet for Finding Dory, but now we know that too!
Legends Diane Keaton and Eugene Levy will lend their voices to the roles of Dory's parents. Albert Brooks returns as does Willem Dafoe as Gill -- also look or the voices of Ty Burrell, Dominic West and Idris Elba (a Wire reunion!).
Watch Finding Nemo online as we ready for the June 17, 2016 release date of Finding Dory.
Where does Finding Nemo land on the top grossing animated movies of all time? Click through and find out!