Idina Menzel might have let it slip that a Frozen 2 movie is coming sooner than later. But, really… is that such a surprise that Disney would go forward with a film that has proven to be the studio's highest grossing animated movie ever?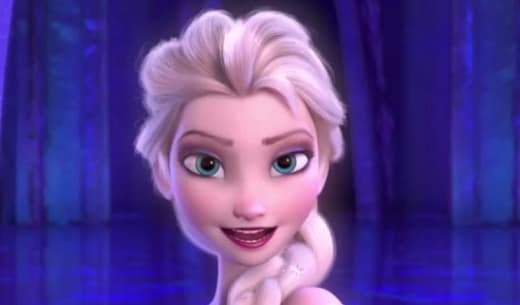 It is hard not to notice that in the just over a year since the film debuted, it has become a sensation. Disney characters and movies take a lifetime to achieve the status that the animated flick has in just over 12 months. It is absolutely stunning.
We know we're getting Frozen Fever, an animated short that will debut in theaters in Spring of 2015, but a proper sequel to Frozen appears to be more and more a reality, so says star Idina Menzel.
Menzel was speaking with The Telegraph and addressed the rumors of a sequel to the hit film, as well as the possibility that a stage musical could happen too. She summed it up perfectly by simply saying, "They're all in the works, ha ha!"
Although sources close to the original film are reporting that a sequel is not being discussed at this moment, we are taking that with a grain of salt. Why get hopes up, before there is even a story, script or cast and music in place?
For now, watch Frozen online and that will hold us!