Gillian Flynn's bestseller Gone Girl not only struck a chord with readers, but with movie audiences too. The film wound up being the highest grossing movie in director David Fincher's prolific career. And now, Fox has announced plans for the Gone Girl DVD, Blu-Ray and digital download.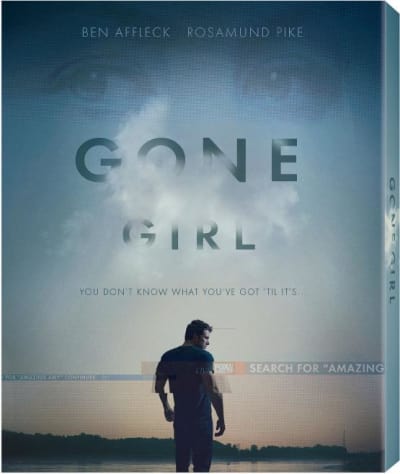 Ben Affleck stars as Nick Dunne, a man who comes home on his wedding anniversary to an empty house. His wife, Amy (a stunning Rosamund Pike), has gone missing and after the days go by, the community (and national media) begins to suspect he's involved in her demise.
Fincher's film (with its Gone Girl quotes) is considered in the running for a slew of Oscar nods, including Best Actress for Pike, Best Director for Fincher and Best Picture.
So, when is it coming home on DVD and Blu-Ray?
Look for it January 13, 2015 and each Blu-Ray even comes with a new Amazing Amy story called Tattle Tale. How brilliant is that?! The 36-page children's book will only be available with the purchase of the Fincher Blu-Ray.
If you've seen the movie, you know all too well how impeccable this addition is… and if you're still waiting to see Gone Girl, this is one you'll want to purchase, and then you'll be thrilled about the addition of the Amazing Amy book.
As we reported in our theatrical Gone Girl review, this film is a stunner and Affleck has never been better and Pike is a revelation.
In addition to the Amazing Amy book, the only other bonus feature reported as being included is the David Fincher audio commentary track… which, as a fan of the helmer, is all we need!