Han Solo Spin-Off Movie Casting Rumor: Aaron Paul as The Scoundrel?
by Joel D Amos at . Updated at . Comments
Arguably the highlight of that Star Wars: The Force Awakens trailer (amongst a ton of highlights) was when the Millennium Falcon flew across the sky and took on those fighters! Han Solo is probably one of the most popular, if not the most popular character of the original series, and the news that Harrison Ford would reprise the role in J.J. Abrams' Star Wars sent fans into the stratosphere.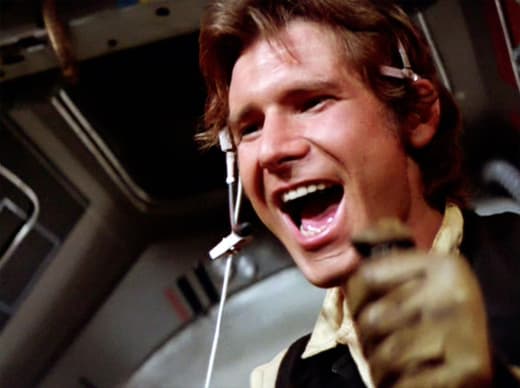 We also have heard numerous rumors about those Star Wars spin-off movies. One such rumor has us potentially discovering the origins of Yoda or perhaps the origins of Boba Fett.
But, the one that is most likely to happen -- we think -- is a look at a young Han Solo. Given the character's wild popularity, it seems as if it's a no-brainer.
Now, who to play Han Solo?
Rumors have been flying this week that Need for Speed star Aaron Paul is eager to be involved. Now, what's fascinating is that in these stories (reported at the fan site Making Star Wars) it isn't clear if Paul just wants to be in the movie or if he wants to be Han Solo.
Personally, we think this casting would be a stroke of genius. There was a lightning in a bottle moment in Hollywood casting that was George Lucas having Ford as Solo. The odds of lightning striking twice in the movies, as you all know, are slim to none.
But, can you imagine Paul and his swagger tackling one of the most famous movie characters of all time? Yeah, actually we can.
Stay tuned as this story develops.