Mark Hamill On Why He Is Not In Star Wars: The Force Awakens Trailer
by Joel D Amos at . Updated at . Comments
Although that Star Wars: The Force Awakens teaser trailer still has us buzzing, one thing had longtime fans a little bit underwhelmed: The lack of the original three being in it in any form.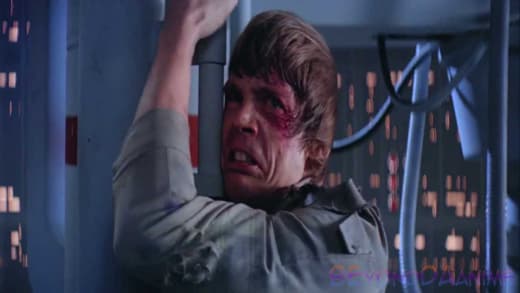 We said at the time that this J.J. Abrams film is truly about the new characters, as we saw revealed with those Star Wars: The Force Awakens trading cards that introduced us to Oscar Isaac's X-Wing fighter and that adorable droid named BB8.
Mark Hamill clearly agrees. "This is about the new generation of characters. I think that's the most important thing. It's the opening act of a whole new approach to the storytelling," Hamill told Yahoo Movies.
The man who was made an icon, thanks to those first three Star Wars films, went on to admit that deep down he never dreamed he'd be donning his lightsaber ever again.
"I never thought I'd be involved in it again, period. And then when George Lucas said that they wanted to do more, I rightly assumed that it wouldn't be our story, because we had a beginning, a middle, and an end. This must be our offspring and the current generation, with us there lending the kind of support that Peter Cushing and Alec Guinness did in the original," Hamill said.
He then became, as usual, quite self-deprecating. "That didn't surprise me. And I mean, I'm one of those people where I just think, 'Keep me out of it. I'll ruin it, I'm sure!' I'll show up and just ruin the whole thing."
Star Wars: The Force Awakens opens December 18, 2015.