Disneynature has seriously established itself as a force of, well, nature, when it comes to nature documentaries that entertain and enlighten. With the release of the latest Monkey Kingdom trailer, it appears that trend shows no signs of slowing.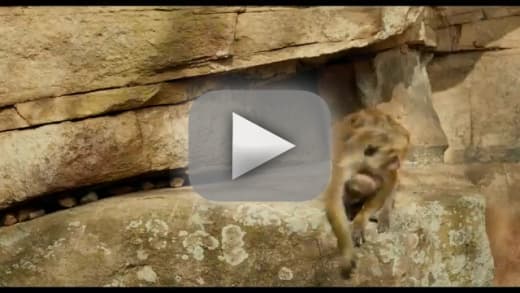 This time out, the focus is on the monkeys of South Asia… specifically Maya. She has become a new mother to a little one named Kip. We meet not only Maya and Kip, but their extended family that Disneynature promises is quite the cast of characters.
When their home, in an area called Castle Rock, is taken over by a powerful neighboring monkey tribe, they are forced to relocate and Monkey Kingdom chronicles that effort, as well as their challenge to reclaim their home.
Disneynature last wowed us in the film you can see when you watch Bears online, and they've also charmed us with works such as Earth, Chimpanzee, African Cats and Oceans -- which are among the highest grossing nature documentaries of all time.
Look for Monkey Kingdom in theaters this Earth Day, April 17, 2015. And for every ticket sold during opening week, Disneynature will make a donation to Conservation International to help monkeys and other endangered species stay in their natural habitats.