Oscar Watch: SAG Nominations Make Oscar Nominations Mystery Clearer
by Joel D Amos at . Updated at . Comments
The SAG nominations were announced and it's the first real look into the Oscar race we've had. Sure, the critics have chimed in, with the Los Angeles group awarding Boyhood Best Picture and the National Board of Review giving that nod to The Most Violent Year. But, they don't vote for Oscars. Yes, actors do… and what have their choices for the nominations told us about the Academy Awards race so far?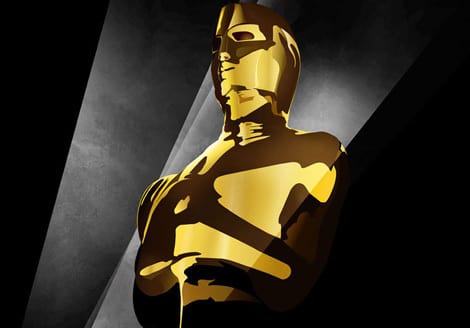 Movie Fanatic's Oscar Watch breaks it down...
First, despite rumors to the contrary, Steve Carell is still on pace to score his first Oscar nomination for Best Actor for his riveting turn in Foxcatcher. We thought that the role was more of a supporting one, as Channing Tatum is truly the star of the movie. It's his story! But, Carell scored a SAG nomination and therefore, his highway to an Oscar nod just became a whole lot clearer.
One of our favorite movies of the year, Nightcrawler, featured the actor we think should win the award for Best Actor, Jake Gyllenhaal. But, he has been largely absent from previous nominations and critic awards. So, it was with utter delight that his name was among those honored with a SAG nod.
While still in Best Actor mode, it looks like Michael Keaton's march towards holding his Best Actor Oscar has never been clearer for his role in Birdman. His honor from his peers at SAG all but guarantees his spot in the top five for Oscar gold, and we think -- he's your front-runner.
The surprise for Best Actress nods at the SAG Awards has to be the inclusion of Jennifer Aniston for Cake. We think she killed it in that role, but honestly, doubt she'll hear her name called when Oscar nods are announced in mid-January. We always thought Rosamund Pike gave an Oscar-worthy performance in Gone Girl, but weren't sure that the Oscar voters would look past the blockbuster book turned blockbuster movie status and award her. Thanks to SAG, Pike is still oh-so in the running.
Our front-runner so far though for Best Actress has to be Julianne Moore for Still Alice. Her inclusion in the SAG nominations for this category all but assures that the actress that everyone loves, who has never won, will likely hoist her first trophy in early 2015.
Boyhood continued to impress and even though the film arrived early in the Oscar year, we're thrilled that voters in awards circles haven't forgotten. It earned a Best Cast nod (the SAG version of Best Picture) and nods for its actors in supporting roles -- Ethan Hawke and Patricia Arquette. Look for the same thing to happen at the Oscars. And even though SAG doesn't award directors, you read it here first: There is no way director Richard Linklater doesn't score an Oscar nod for his work on Boyhood.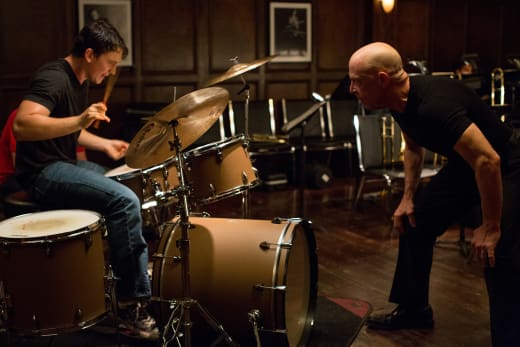 When it comes to the Best Supporting Oscar, we said it in our Whiplash review, this thing is over. J.K. Simmons will win. It doesn't matter who else is nominated. That bald gold guy will surely land in his hands. What's also interesting to note is that the movie was released in October, and just like last October when we saw Jared Leto in Dallas Buyers Club, we knew the winner early in the process. Same thing this year … J.K. is a lock!
Lastly, a movie that arrived early in the year that will definitely land on our top 10 list for 2014 is The Grand Budapest Hotel. The fact that SAG awarded it with its own Best Picture-type nomination, gives us hope that Oscar won't forget that Wes Anderson film come voting time. Watch The Grand Budapest Hotel online and see why it deserves some serious honor.
Oh, and one more thing. Note something seriously missing from the nominations? Yup, Selma got completely shut out. We don't think that means its Oscar hopes are dashed. It just means that not enough people have seen it. Yet.
Stay with Movie Fanatic for our weekly look at the Academy Awards with Oscar Watch, right up to and including the days after the Oscars!
Here are AFI's choices for best movies of the year... are any of yours in this slideshow below?