It's easy to tell from that Rosewater trailer that the subject matter was quite close to the heart of Jon Stewart. That's why The Daily Show host decided to make his directorial debut with the true story that has origins on his hit TV show.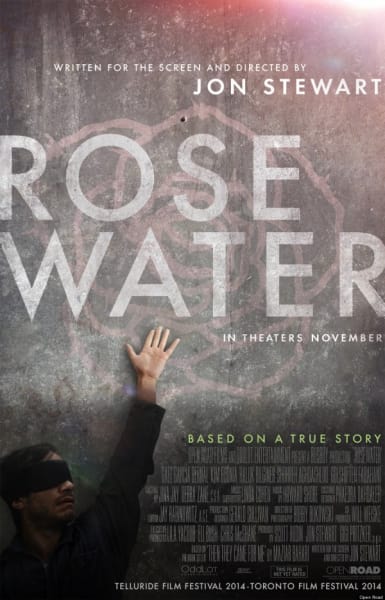 To celebrate the film's arrival in theaters, we're presenting an exclusive Rosewater prize pack that includes the poster for the film, as well as the book Rosewater (recently renamed from its original title, Then They Came for Me: A Family's Story of Love, Captivity and Survival), written by the subject of the movie, Maziar Bahari.
Gael Garcia Bernal stars in Rosewater as BBC journalist Bahari, who was arrested in Iran, soon after he appeared on The Daily Show to talk about the elections in that Middle Eastern country. He would spend months and months and months in prison, being tortured, before he would be released and returned to his family.
Use the widget below to enter on Facebook or Twitter. There are three unique ways to enter, and by entering all three ways you can increase your chance at winning!