Actors transform all the time -- physically, just look at how much weight Jake Gyllenhaal lost for Nightcrawler. Now we get to see how much weight (in muscle!) Gyllenhaal gained for his role as a boxer in Southpaw as the film's first photo has been released.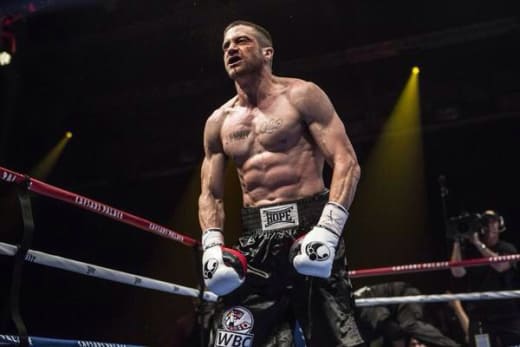 Antoine Fuqua, director of Training Day and The Equalizer, is coming out with his boxing drama that follows Gyllenhaal's Billy Hope. He's a welterweight boxing champ whose career is doing splendid, but his own personal life is down for the count.
Southpaw also stars Naomie Harris (Skyfall), Rachel McAdams, Rita Ora, 50 Cent and Forest Whitaker.
Check out Gyllenhaal in action and watch End of Watch online.
The Weinstein Company has picked up Southpaw, but no release date has been announced yet… so stay tuned!