After yesterday's announcement that Spectre is the title of Bond 24 and the cast was revealed, we got some more good news today. Jesper Christensen will reprise his role as Mr. White from Quantum of Solace in the new Sam Mendes movie.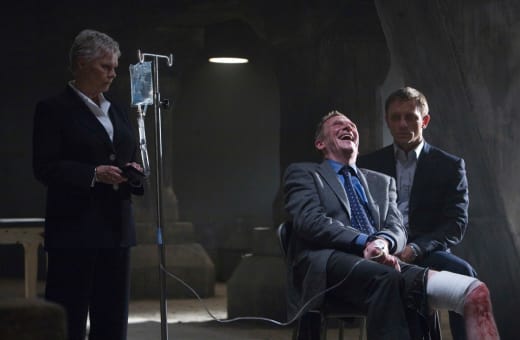 "I am looking forward to working with Sam Mendes and Daniel Craig," he said. "It is a truly exciting script and a very capable team. So it'll be fun…"
Craig returns for his latest go-around as 007, and he will have his hands full as he battles the most iconic evil organization in the Bond canon. And with Christoph Waltz as our leading villain, prepare for a battle of epic proportions.
Oh, and did we mention that David Bautista (Guardians of the Galaxy) is his muscle, Mr. Hinx?!
And also a treat is the fact that Monica Bellucci (at 50!) has been added as a Bond girl. She is the oldest Bond girl ever cast and that too is a stroke of genius.
Spectre is set to land November 6, 2015 and until then, watch Skyfall online to get caught up.