After the announcement yesterday that Justin Lin will direct Star Trek 3, today Paramount has announced when fans can see it.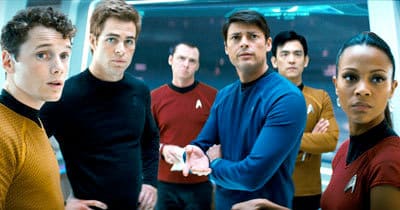 As expected the film will arrive in 2016 to coincide with the 50th anniversary of the world created by Gene Roddenberry.
Fans of Star Trek and Star Trek Into Darkness can expect to witness Star Trek 3 (we suspect it will have a different title pretty darn soon) on July 8, 2016.
Chris Pine will return as Captain Kirk, Zachary Quinto is back as Spock with Anton Yelchin, Karl Urban, Simon Pegg, Zoe Saldana and John Cho all reprising their roles as members of the Starship Enterprise.
While we wait for more news on this franchise, be sure to watch Star Trek online and see how it all got started (at least J.J. Abrams' version of it!).
The Star Trek franchise is one of the most enduring (50 years!). Here are a few other that we adore...