Star Wars The Force Awakens Trailer: Narrator Is Revealed!
by Joel D Amos at . Updated at . Comments
Since the Star Wars: The Force Awakens teaser trailer premiered, not just us Star Wars fans have been abuzz, but the entire world. It has quickly become the most watched trailer in YouTube history, and it's easy to say that not just the movie-going public is excited for J.J. Abrams' vision for a galaxy far, far away, but the world itself is waiting with bated breath for the December 18, 2015 release.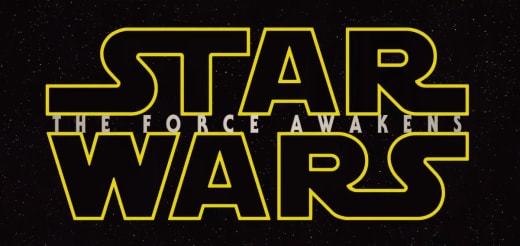 But, one question (there were many actually!) arose after viewing the trailer. Who is that narrating?
Now we know, and it's a man we've been getting to know more and more over the years. Yup, that's Andy Serkis, most recently seen in his mo-cap suit in Dawn of the Planet of the Apes and creating a striking figure in that Avengers: Age of Ultron trailer.
That man is in demand and we couldn't be happier.
But, who is Serkis playing in Star Wars: The Force Awakens and why is he filled with such knowledge and vision when he says, "There's been an awakening. Have you felt it?"
Oh, we felt it and for fans of Serkis' work as Caesar in the Planet of the Apes movies, you can hear his husky gravely voice for sure now that we know it's him!
The theory around the Star Wars campfire is that Serkis may be playing two roles, and one might involve a flashback backstory with Daisy Ridley. That could explain her looking so anxious to get the heck out of Dodge on the unique landspeeder in the trailer.
Is Serkis as the narrator speaking to her?! Could be…
We'll know more as future trailers hit. We hear the next one will debut for Avengers: Age of Ultron on May 1. Fitting, no? They share not only Disney in common, but Serkis too!