The Big Lebowski Among 25 Classics Added to Film Registry
by Joel D Amos at . Updated at . Comments
Being included in the National Film Registry is a testament to not only the immense quality of a movie, but to its cultural significance and also the importance of preserving the piece of art for all eternity.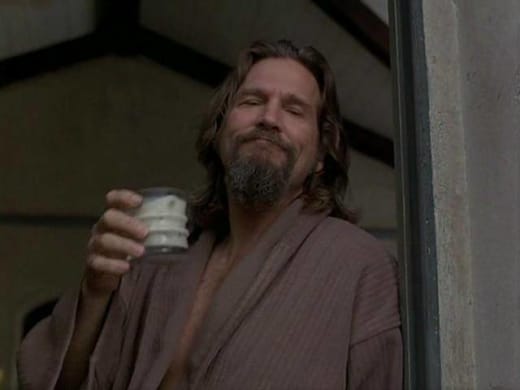 Those The Big Lebowski quotes will live on forever thanks to its leading the pack of films added to the Library of Congress. That Coen brothers film, and 24 others, will be enshrined and join some of the most important cultural artifacts the United States has ever produced.
Also included is the film you can see when you watch Saving Private Ryan online, Ferris Bueller's Day Off and Rosemary's Baby.
The full list was revealed by James H. Billington of the Library of Congress and it includes:
13 Lakes (2004)
Bert Williams Lime Kiln Club Field Day (1913)
The Big Lebowski (1998)
Down Argentine Way (1940)
The Dragon Painter (1919)
Felicia (1965)
Ferris Bueller's Day Off (1986)
The Gang's All Here (1943)
House of Wax (1953)
Into the Arms of Strangers: Stories of the Kindertransport (2000)
Little Big Man (1970)
Luxo Jr. (1986)
Moon Breath Boat (1980)
Please Don't Bury Me Alive! (1976)
The Power and the Glory (1933)
Rio Bravo (1959)
Rosemary's Baby (1968)
Ruggles of Red Gap (1935)
Saving Private Ryan (1998)
Shoes (1916)
State Fair (1933)
Unmasked (1917)
V-E + 1 (1945)
The Way of Peace (1947)
Willy Wonka and the Chocolate Factory (1971)
Billington commented on the announcement in a statement. "The National Film Registry showcases the extraordinary diversity of America's film heritage and the disparate strands making it so vibrant. By preserving these films, we protect a crucial element of American creativity, culture and history," he said.