The Hobbit The Battle of the Five Armies Banks $90 Million: Weekend Box Office Report
by Joel D Amos at . Updated at . Comments
If there was any question whether audiences would show up for a three-part movie series on J.R.R. Tolkien's The Hobbit, this weekend's box office answered that once and for all. The Hobbit: The Battle of the Five Armies made $90 million since its debut last Wednesday, easily making it the number one movie in the land.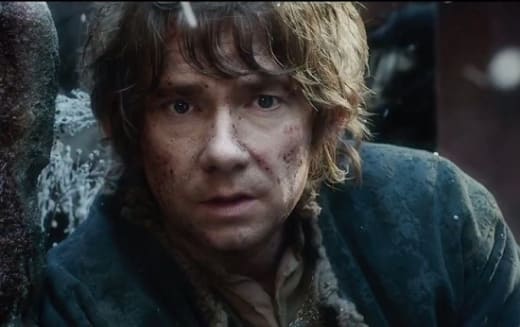 The Hobbit: The Battle of the Five Armies, for the strict Friday through Sunday timeframe, earned $56.2 million.
What's fascinating about this weekend's numbers is that the Middle Earth movies from Peter Jackson have now topped the $5 billion in grosses mark and that makes it the second most profitable franchise in history, even more than the Star Wars and Batman movies. Who's in first? You know… the boy who lived!
Second place belonged to another film series' third chapter, Night at the Museum: Secret of the Tomb. The Ben Stiller-starring comedy banked $17.3 million.
The Annie remake shouldn't feel too terrible. The third place finisher took in $16.3 million. Meanwhile, fourth place found the previous box office winner, Exodus: Gods and Kings. The Christian Bale-starring flick added another $8 million to bring its total to $38.9 million.
Closing out the top five is the season's biggest hit (at least until all that Hobbit money is counted!), Mockingjay Part 1. Katniss and her clan of rebels tossed in another $7.8 million to bring its cume ever closer to that coveted $300 million mark. In four weeks, Mockingjay Part 1 has made $289.2 million.
Box Office Top 10:
1. The Hobbit: The Battle of the Five Armies, $56.2 million
2. Night at the Museum: Secret of the Tomb, $17.3 million
3. Annie, $16.3 million
4. Exodus: Gods and Kings, $8.1 million
5. Mockingjay Part 1, $7.8 million
6. Wild, $4.2 million
7. Top Five, $3.8 million
8. Big Hero 6, $3.6 million
9. P.K., $3.56 million
10. Penguins of Madagascar, $3.5 million