Sony has pulled The Interview from theaters for its Christmas Day release and Hollywood is responding as they do -- via Twitter.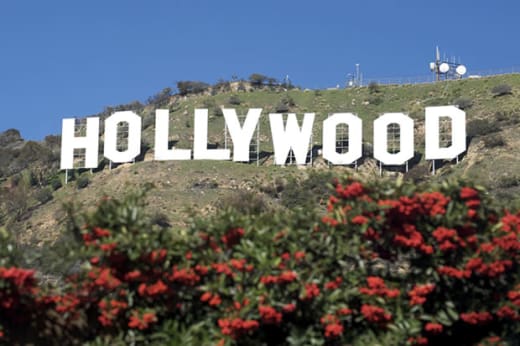 So, what is everyone saying? Honestly, it's pretty universal the reaction to a movie that few have seen (We have seen it! Check out our The Interview review).
Seth Rogen spoke about it, and was frankly surprised that his little comedy was causing such a hubbub. Some of his longtime friends are speaking out (like Steve Carell and Judd Apatow) as well as others who truly put this situation into perspective, from the mindset of the world of creativity.
Here's a rundown of who said what about the cancelation of The Interview.
Damon Wayans Jr.
We do not negotiate with terrorists. We just do exactly what they say.
Rob Lowe
Wow. Everyone caved. The hackers won. An utter and complete victory for them. Wow. Saw @Sethrogen at JFK. Both of us have never seen or heard of anything like this. Hollywood has done Neville Chamberlain proud today.
Ben Stiller
Really hard to believe this is the response to a threat to freedom of expression here in America.
Judd Apatow
I think it is disgraceful that these theaters are not showing The Interview. Will they pull any movie that gets an anonymous threat now? What if an anonymous person got offended by something an executive at Coke said.  Will we all have to stop drinking Coke?
Jimmy Kimmel
An un-American act of cowardice that validates terrorist actions and sets a terrifying precedent.
Steve Carell
Sad day for creative expression.
Mia Farrow
Sony is a disgrace. Sickening.
Zach Braff
Canceling The Interview seems like a pretty horrible precedent to set.
Josh Gad
The precedent of letting a nation state get away w cyber terrorism is 1) that will set the tone for anyone who wishes 2) suppress our freedoms.
What did you miss by not seeing The Interview? We break it down!