The Interview: Seth Rogen Never Sought To Make "A Controversial Movie"
by Joel D Amos at . Comments
With news that Sony canceled The Interview and its wide release, it's fascinating to go back and look at what star and co-director Seth Rogen had to say about the firestorm surrounding his film about two journalists who go to North Korea to interview dictator Kim Jong Un.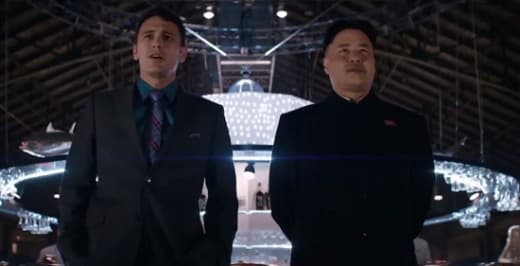 "We did not set out to make a controversial movie. We did not think it was that controversial. We were not like, 'Let's make a movie that's controversial about North Korea,'" Rogen told USA Today.
As we explored in our The Interview review, the film is a comedic political farce, the likes of which we've seen before in other eras, such as Dr. Strangelove during the Cold War with Russia.
Rogen finds it interesting that a movie that focuses on a couple of guys who bond about their daddy issues (Un and Franco's character) has become a political hot potato.
"Normally, when you go promote a movie, you talk about the movie. With this, it's not that. It's about the leaks and the hacking. It's a little bizarre in that regard. Everything you say can be a news story, potentially," Rogen said.
"I would have never predicted that (our movie) would be the one to draw this reaction on the grand scale of things."