In a fantastic turn of events, Sony changed their mind yesterday and decided to release The Interview in over 200 theaters on Christmas Day.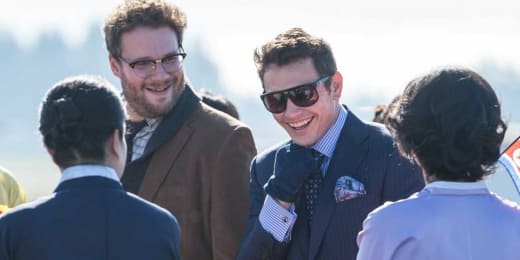 We've got a list of theaters showing The Interview, but if you want to witness the James Franco and Seth Rogen political farce right now, you can see it right here!
Watch The Interview online and discover what we appreciated so much about the subversive film in our The Interview review.
We can also see why Sony is releasing it in theaters.
There is something incredibly joyous about watching a comedy with a huge crowd of people. And especially one that has caused such an international incident that every person had an opinion on, and now we're all finally "allowed" to see it.
The Interview has become a huge part of the national conversation in the last several weeks and now you can experience it and add your two cents to the discussion.