Sony has announced that it will release The Interview on Christmas Day after all! "We have never given up on releasing The Interview and we're excited our movie will be in a number of theaters on Christmas Day," Michael Lynton, Chairman and CEO of Sony Entertainment, said in a statement.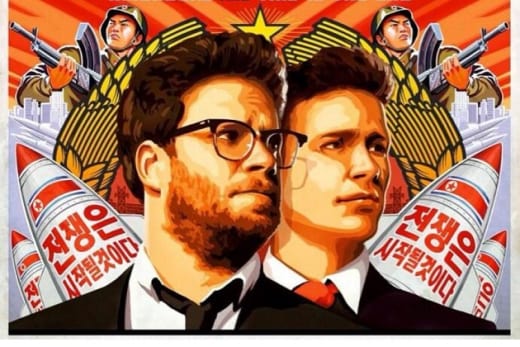 "At the same time, we are continuing our efforts to secure more platforms and more theaters so that this movie reaches the largest possible audience."
It's been an interesting couple of weeks for the Seth Rogen and James Franco film that we think is worth watching, according to our The Interview review. We had a feeling this might happen when it was announced that Sony would pull The Interview, and then released The Interview final trailer the next day! 
Lynton is clearly thrilled that audiences will see the fruit of Rogen and Franco's labor.
"I want to thank our talent on The Interview and our employees, who have worked tirelessly through the many challenges we have all faced over the last month. While we hope this is only the first step of the film's release, we are proud to make it available to the public and to have stood up to those who attempted to suppress free speech."
The film will be shown in select theaters (currently Alamo Drafthouses are confirmed for Christmas showings) and definitely on VOD on Christmas Day.
Alamo Drafthouse's CEO, Tim League, released a statement: 
"We cannot imagine the pressures that have been affecting Sony, at all levels of the organization they have been under attack. Amidst this unwarranted chaos, they have regrouped and listened to the public, the government and the exhibition community and responded with resolve and determination. At 10:45 AM Sony bookers approved screenings at the Alamo Drafthouse Cinema and other art house and independent theaters across the country.
"This is the best Christmas gift anyone could give us. We, both distributors and exhibitors, have collectively stood firm to our principles and for the right to freedom of expression. Two days til Christmas, and I am proud to be an American."
Franco has already taken to Twitter to let his joy be known. "The people and The President have spoken!" 
Rogen also took to his social media page and stated, "The people have spoken! Freedom has prevailed! Sony didn't give up! The Interview will be shown at theaters willing to play it on Xmas day."
More details as to where you can see The Interview in the coming hours.