The Maze Runner Digital HD Review: A YA Thriller That Actually Thrills
by Joel D Amos at . Updated at . Comments
Those behind bringing James Dashner's The Maze Runner series to the big screen did two things that made the adaptation the rare beloved page to screen effort. They hired director Wes Ball and cast Dylan O'Brien as our reluctant hero, Thomas. Now that The Maze Runner has landed on DVD, Blu-Ray and digital download, it's time for a whole new audience to discover the movie magic. And for those who have already seen it, you know you want to witness it again.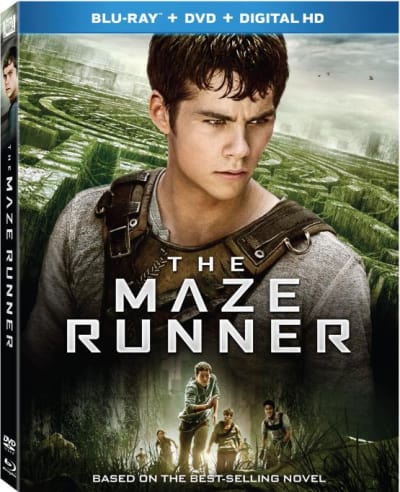 We received the unique opportunity to review the digital HD version of the release and were left as speechless by the bonus features as we were by the action-packed film that ended on a note that had us frozen in our seats.
Before The Maze Runner was done with its theatrical run, it had banked over $225 million, and as you can tell from our The Maze Runner review, this is one fine film.
O'Brien is a powerful presence and it is through his eyes that we enter the dystopian world of The Maze Runner. As teased in The Maze Runner trailer, the film begins with Thomas going up a subterranean elevator to a landscape that is jungle-like and surrounded by an enormous maze that we learn quickly, no one who has entered trying to get out… has emerged alive. Oh, and no one has any recollection of any memories before heading up in that elevator.
Where they are and what they are doing there are complete mysteries.
The young cast is equally as perfectly matched to their roles, including Will Poulter, Kaya Scodelario and Thomas Brodie-Sangster. Collectively, they operate in a world that has us guessing around every corner, and with director Ball's pacing, it is a thrill ride to match the pages of the book.
The best of the bonus features is Navigating The Maze: The Making of The Maze Runner.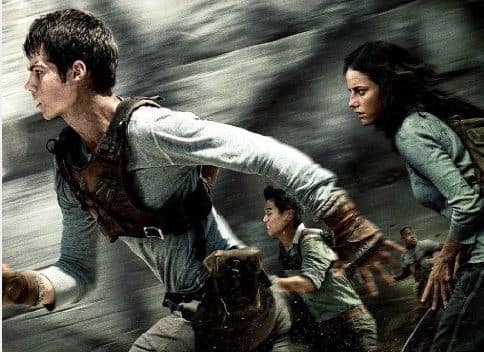 It's a five-part featurette that starts with a fascinating look at how Ball and his team even created the maze, The Maze is Born. This is something that millions of readers had to imagine in their own minds. To create that on screen, that had to be immensely stressful. But, then to witness how they came up with the ever-changing maze, how it was built, how it was shot and how actors were able to be "practical" with the set, is simply impressive.
Creating the World is also in that vein in that, as fans of the book can attest to, that maze world, that's just the tip of the mysterious iceberg that exists in Dashner's books. Watching Ball at work thinking big while simultaneously keeping an eye on the prize that is this immediate The Maze Runner world is a testament to his talent.
The Finding the Gang making-of goes through the casting process that had to be also one of great stress. Again, fans of the book have their own idea of Thomas and everyone else stuck in that place. Casting was key and Finding the Gang shows exactly how they fulfilled that promise.
Given that this is so Ball's creative baby, we also recommend watching the film, and then witnessing it again with the audio commentary by the director. In addition to everything he shares in those fantastic bonus features, he provides an immediate insight to each and every frame of film that provides countless moments of, "ah-ha."
Lastly, that 24-page prequel comic book is pretty awesome too!
Watch The Maze Runner online right now and get ready for The Scorch Trials coming soon.