The results are in and when it comes to the bevy of movies that came out for the Christmas holiday, it is the Angelina Jolie-directed true story that connected with audiences more than any other.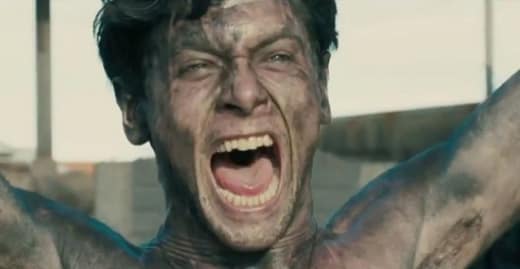 Unbroken banked $15.6 million in Christmas Day showings, showing that audiences were seeking the type of inspirational story that the true tale of Louis Zamperini provided. Our Unbroken review found the film quite powerful and clearly those heading to the cineplexes on the holiday agreed.
The Stephen Sondheim musical Into the Woods also performed quite well. The Meryl Streep, Chris Pine and Anna Kendrick starring fairy tale fest landed in second with a cool $15 million, followed close behind by last week's box office champ, The Hobbit: The Battle of the Five Armies. The third Peter Jackson The Hobbit movie added another $13.1 million to bring its total to $127.1 million.
Fourth place belonged to the third chapter of Ben Stiller's Night at the Museum series, Night at the Museum: Secret of the Tomb. The film, which was the last to feature Robin Williams, added another $7.3 million to bring its cume to $34.7 million.
Closing out the top five was another new Christmas Day release, the Mark Wahlberg starring The Gambler, That flick made $5 million in one day.
Christmas Day Box Office Top 10:
1. Unbroken, $15.6 million
2. Into the Woods, $15 million
3. The Hobbit: The Battle of the Five Armies, $13.1 million
4. Night at the Museum: Secret of the Tomb, $7.4 million
5. The Gambler, $5 million
6. Annie, $4.6 million
7. The Imitation Game, $3.08 million
8. Exodus: Gods and Kings, $3 million
9. Mockingjay Part 1, $2.7 million
10. Wild, $1.7 million