American Sniper Continues To Break Records: "Phenomenon" for Clint Eastwood
by Joel D Amos at . Updated at . Comments
American Sniper shocked the world with its record-breaking debut in theaters last weekend. And it continues to smash records as the days pass. It was the highest grossing January film debut of all time, and now it's the highest grossing four-day debut of all time.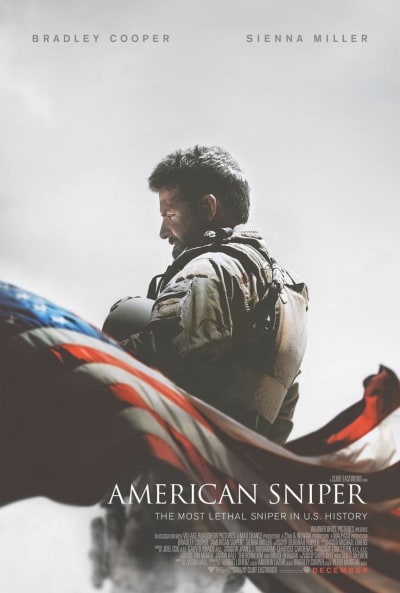 American Sniper is also the highest grossing Clint Eastwood movie ever (and that is saying something) and it has also achieved a rare feat in that it is the highest weekend grossing IMAX movie of all time too.
The Bradley Cooper-starring true story of Chris Kyle, the American Sniper who is considered the most lethal in U.S. history, has banked $105.3 million in four days in the U.S. and a total of $108.7 million since it opened limited in December.
Warner Bros. is clearly excited about how resonant this film has become.
"We are so proud of this movie," said Sue Kroll, President of Worldwide Marketing and International Distribution. "We had a visceral reaction to it when we saw it and immediately made room for it in the year. We certainly couldn't have known the level at which the film would resonate, but we knew it was special -- providing a different look at war and its emotional impact on those who fight and those at home, which has struck a deep chord with filmgoers everywhere. From the first trailer, we designed this campaign to convey the different facets of the film and showcase its appeal to both men and women. The response from critics, audiences and, now, the Academy, has been hugely gratifying and we could not be more thrilled."
American Sniper has earned six Oscar nominations, including Best Picture and Best Actor.
Check out our favorite American Sniper quotes and click through and prepare to be wowed, even by our photo gallery from the Eastwood movie!